Health Insurance For Child Care Providers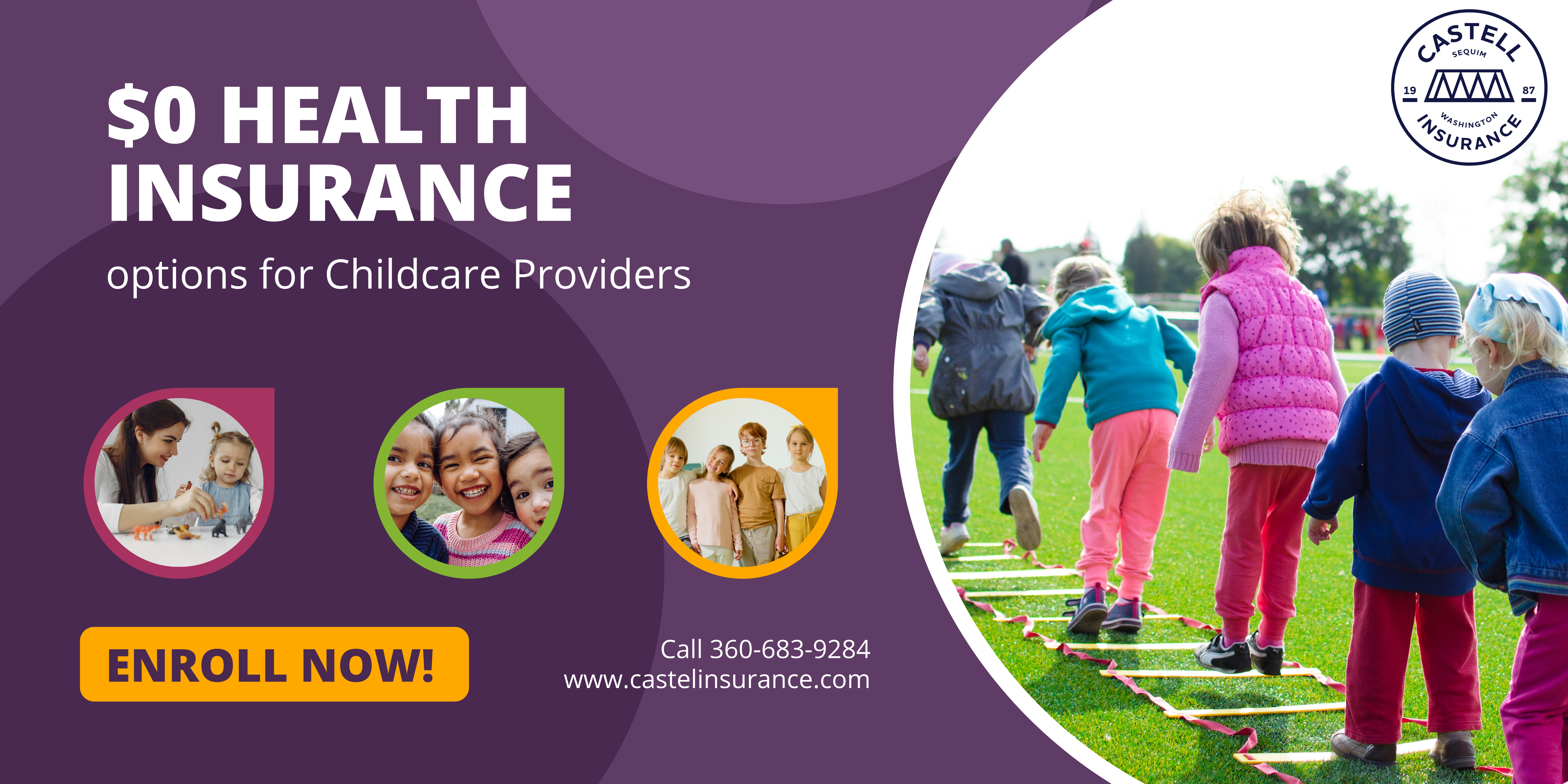 In 2021, the Washington state legislature created a program for employees of licensed child care facilities to get health insurance coverage for $0 monthly premiums.
Who may qualify?
This opportunity is available for employees who:
Work in a licensed child care facility. This includes family home, center-based, school-age, and outdoor nature-based child care programs.
Meet household income and other program requirements.
Enroll in a Cascade Care Silver health plan through Washington Healthplanfinder.
Not sure if you qualify?
Call 360-683-9284 or email stephany@castellinsurance.com to get free help from our agents at Castell Insurance. Please provide your first and last name, phone number and the best time to call. We will contact you and help you complete an online application through Washington Healthplanfinder to see if you qualify.
You may qualify for other programs, including free or low-cost coverage through Washington Apple Health.
How long does this program last?
These savings are available through December 31, 2022.